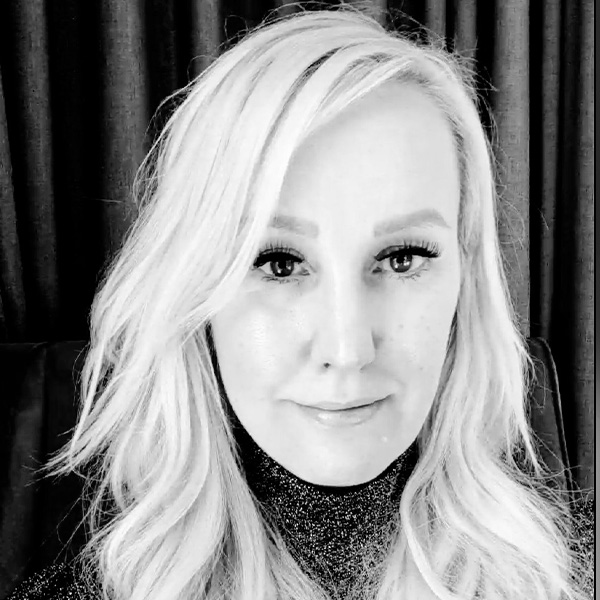 CEO & Storyteller-in-Chief
Camille Tuutti's journalism career in Washington, D.C., may have begun in earnest in 2008, but she has always been a storyteller. Growing up in Sweden, Camille had one dream and one dream only: to be a journalist. At age 5, Camille told her mom about her career plans – a goal she remained laser focused on until she snagged her very first reporting job.
After Camille left Sweden to pursue her dream, she spent a few years in London and in New York City honing her reporting skills. Eventually, she landed in D.C., where she began covering the government contracting industry and the federal government's use of technology. With her natural knack for storytelling and captivating ledes, it didn't take long for Camille to rise through the ranks, leading some of the area's top government technology publications.
Camille's 14 years' experience in tech journalism gives her a unique understanding of the pain points in government and how industry can help ease them. She's able to narrate the connections between the exact challenges government faces and how tech brands can solve them with their services and solutions.
She firmly believes every person and every business has a story worth telling – a compelling, unique narrative that can set them apart in a noisy marketplace. Camille's goal is to help tell those stories in a way that reaches and resonates with her clients' target audience.
Camille has produced and edited content recognized by the MarCom Awards. She's a frequent moderator, panelist and speaker. She also serves as adviser to BingeBuilderX, which helps creators and creative organizations turn intellectual property into digital-asset-based communities.
When Camille isn't crafting content or sprucing up articles with her seasoned editing skills, she enjoys traveling, working out and spending time with family, friends and her rescue French bulldog. If you're looking for her on a Sunday morning, you'll most likely find her at a local coffee shop or in the yoga studio.
Connect with her on LinkedIn or via [email protected]
Aquala Bogan
President of Sales
Aquala Bogan's professional writing journey began a little over a decade ago. Born and raised in Los Angeles, her love of news and all things politics led her to Washington, D.C., in 2007, where she attended American University's Washington Semester program. She interned at C-SPAN and dreamed of returning to the D.C. area. 
Her dream became a reality when she landed a job in 2011, covering government contracting, the latest government tech news and conducting interviews with executives. In 2018, she pivoted and founded the news blog, "The Realist Woman," where she shone the spotlight on underreported news on women and girls. 
In the last four years, those stories have included reproductive rights, inequality, the consequences of war, innovators in startups, leaders in government and more. The blog has published hundreds of articles, including opinion pieces on politics, news, features and interviews. 
In 2021, Aquala became host of the podcast, "Self-Care, it's Spiritual," where she shares her insights on personal development from a spiritual aspect. Her decade of storytelling has taken her from online news to hosting a podcast. And it's her passion for storytelling that has guided from one platform to the other.
Aquala is excited to be a part of a woman-owned business that delivers no less than excellence when it comes to the craft of storytelling.
Connect with her on LinkedIn or via [email protected]
Amanda Ziadeh
Chief Content Officer
Amanda Ziadeh knew from an early age she wanted to be a journalist. Her dad, a flower shop owner who had emigrated from Lebanon in 1987, would regale her with stories about growing up in a village in his home country and tell her about the Lebanese civil war — so storytelling was always in her DNA.
So when time came for the Frederick, Maryland, native to go to college, the choice was a no-brainer: She would study journalism. After graduating from the University of Maryland Philip Merrill College of Journalism in 2014, Amanda began her career as a reporter covering lifestyle, food and travel for USA Today. She then transitioned into the government technology space working as a reporter for GCN and as senior reporter for GovernmentCIO Media.
Today, Amanda is a senior writer for WashingtonExec, covering the government contracting's C-suite leaders as well government executives. Since joining the company in 2019, she has interviewed and profiled over 100 CXOs — and that list just keeps growing.  
Her media experience spans video interviews, podcasts and, of course, the written word. Amanda's journalistic curiosity is based on the belief that we must take the time to learn people's backgrounds and experiences to truly understand their perspectives. She believes this to be true whether profiling GovCon executives, interviewing the teams behind impactful technology programs or simply conversing with people every day. 
Amanda currently reports from Denver, Colorado, where she spends her time writing, skiing, hiking and exploring the city's coffee and beer scene. 
Connect with her on LinkedIn or [email protected]